Sensors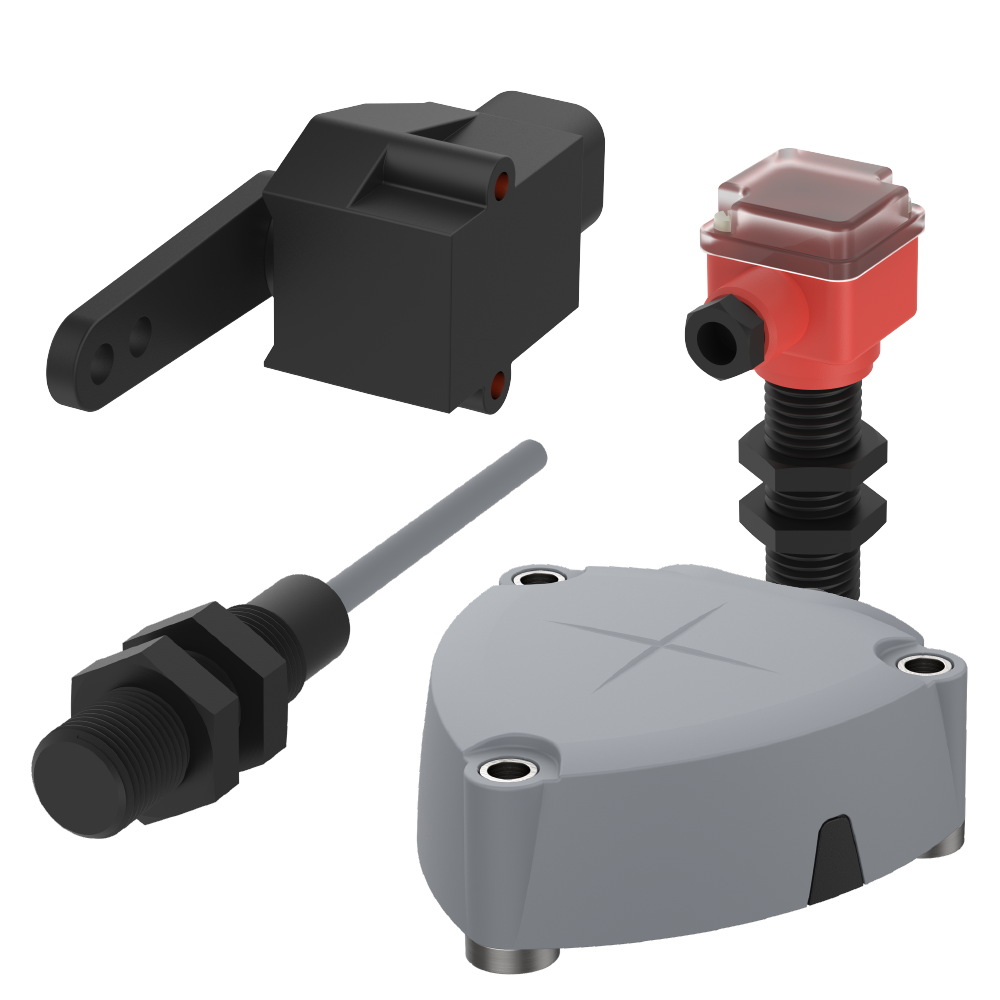 In more than 45 years, a wide range of sensors for monitoring position, orientation and angle has been developed to ensure a suitable solution for almost every area of application. Characteristic for elobau sensors is the high technical quality of the design and the reliability of the products. Developed and manufactured in-house - simply "made in Germany".
Feel the difference! elobau develops and manufactures sensors for numerous industrial and mobile applications and for measuring and monitoring position, angle and orientation. The sensor range "Made in Germany" is characterized by high precision and maintenance-free technology. Your advantage: high reliability and long service life.
Page
from
6
123 products found
Page
from
6
123 products found
Ultrasonic sensors, tilt sensors, angle sensors and proximity sensors are available at elostore, as well as magnetically actuated sensors based on reed contacts. They are suitable for numerous applications and have proven themselves in practical use for condition and position detection, object recognition and level measurement. The technologies used include reed sensors as well as sensors based on the Hall, MEMS or ultrasonic principle. Due to their contactless technology and robust design, elobau sensors are extremely reliable and durable even under rough environmental conditions in industrial use or in mobile applications such as agricultural and special vehicles.
Sensors for a wide range of applications
The ultrasonic sensors from elobau detect object distances and positions. Different designs, housing materials and switching outputs enable their flexible use in machines and systems. They are also available in special versions, for example as ultrasonic sensors with ATEX approval especially for use in potentially explosive environments. The sensors measure reliably and independently of the transparency, gloss, surface texture and color of the materials being examined. For tilt measurements, tilt sensors are available in the elostore in single-axis and dual-axis versions. They offer up to four additional, freely configurable switching points and zero position adjustment is possible via CAN bus or IR remote control, depending on the model. This guarantees simple commissioning. Ideally suited for applications in mechanical engineering and mobile devices are the angle sensors with a measuring range of up to 360 degrees. They are available with analog and digital outputs and are extremely robust against environmental conditions, shock and vibration, as well as electromagnetic interference. The elostore also offers a comprehensive range of suitable sensors with reed, hall and magnetoresistive measuring principles for position sensing.
Tried and tested in practice
The development and design of all sensors are designed for maximum robustness, reliability and durability. With success: leading manufacturers in the fields of machine and plant construction as well as of mobile machines in the off-highway sector trust in the high reliability and long-lasting quality of elobau.