Level measurement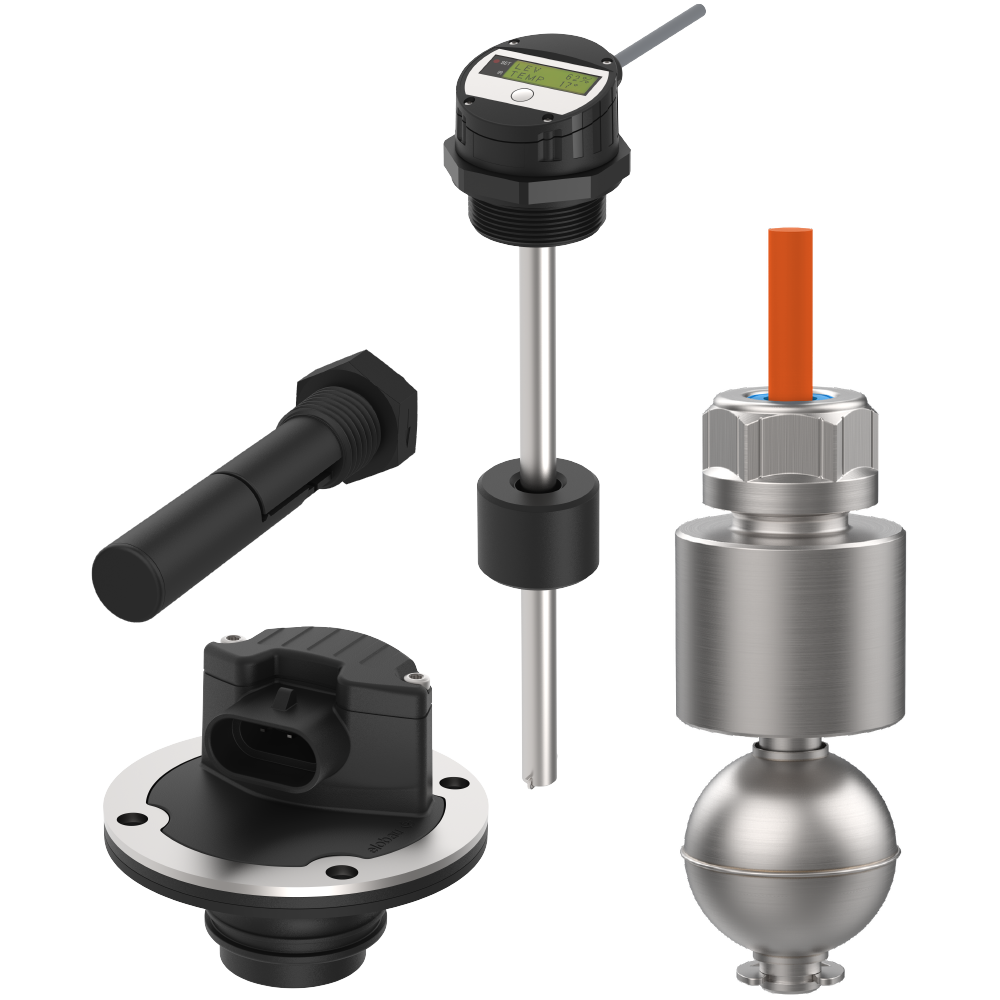 Are you looking for a particularly economical solution for level measurement which meets your requirements? The elobau product portfolio offers a wide range of standard products that can be used in a wide variety of applications.
Full or empty? Level measurement products from elobau ensure, that you always keep a close eye on the level of your liquid and solid materials. They are suitable for applications ranging from alarm messages and leakage monitoring to point level control and continuous measurement of level and extraction in industrial mobile applications.
Page
from
5
114 products found
Page
from
5
114 products found
Depending on the area of use and application, elobau's level gauges are available as float switches for vertical and horizontal installation and in different sizes, as well as float switches side mount for the output of alarm messages, for leakage monitoring and for pump controls. In addition, the elostore offers components for level control as well as for continuous level measurement with proven technologies.
Universal float switches for all applications
The float switches work reliably and safely even in the case of foam generation and with almost all media. As miniature float switches, they also fit into very small containers. A magnet in the float body causes a reed contact to be actuated when the level rises at a defined switching point. Due to this principle, the float switches work contactless, wear-free and without energy. The float switches in straight and angled design are available in a large variety of materials for all media in the elostore. Different connections as cable outlet, pigtail or M12 connector are selectable and thus allow flexible connection options. With their simple installation and operation, the float switches for normally open, normally closed or changeover contacts are ideally suited for numerous applications in industry and vehicle construction.
Continuous level measurement, simple and reliable
The extensive product range is complemented by sensors for continuous level measurement, which precisely represent fill levels, regardless of medium and properties. For this purpose, the proven and robust reed technology is used, in which a float moves along a sliding tube and actuates the contacts integrated in the tube. In addition, elostore supplies ultrasonic-based sensors that measure levels reliably and precisely - in versions with a sound tube, even in the case of turbulent media and inclined positions, for example when used in mobile machines. They have a display for direct reading of the values, which is also used for parameterization. A wide range of accessories, from hose connection sets to various elbows, enable simple and flexible installation.