Emergency stop button - NHT03D - anti-obstruction protective collar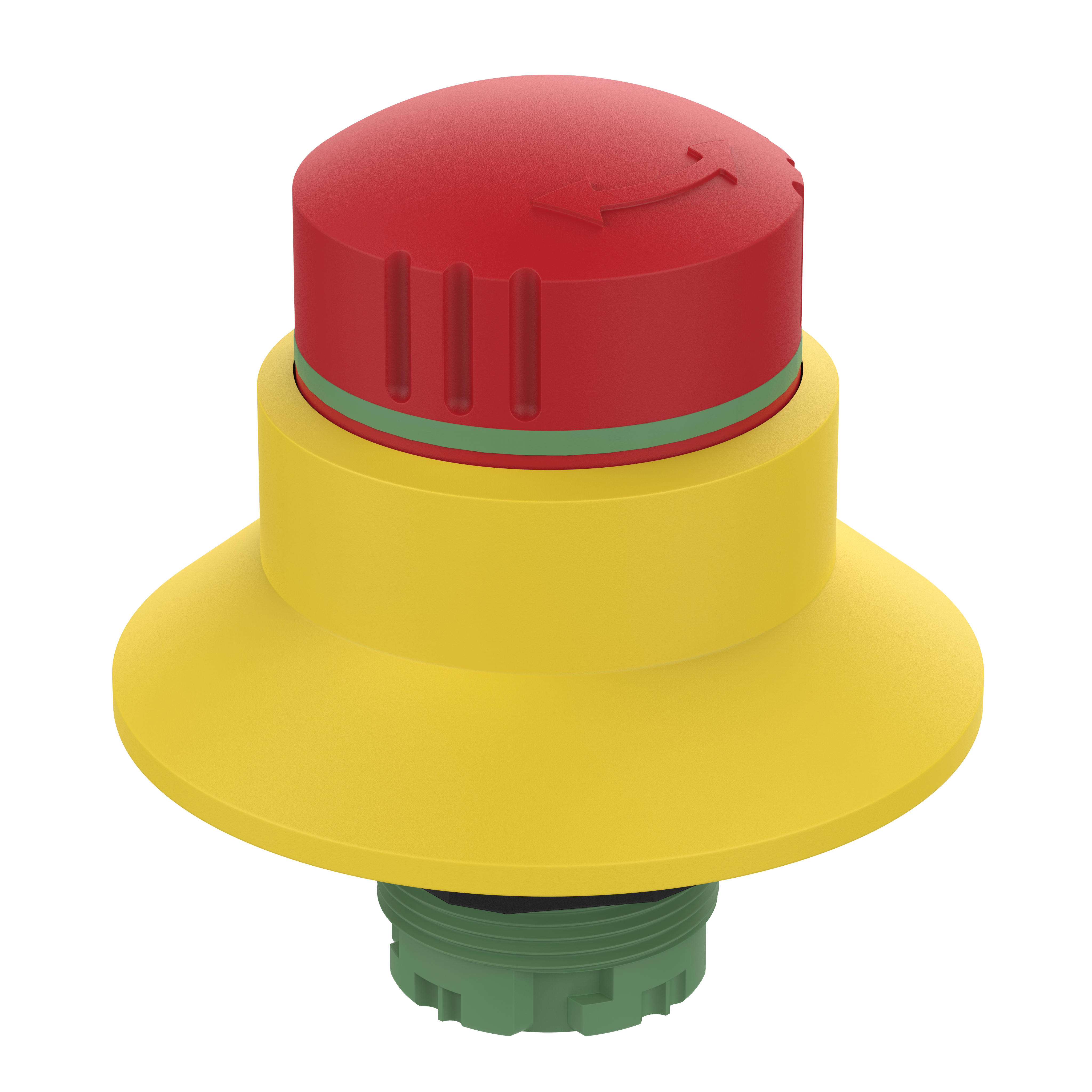 per item €34.86
Quantity
Price

from 25 pcs.

€31.37

- 10.01 %
Product number: NHT03D
Create offer
Product information
The elobau emergency stop buttons are extremely robust and reliable. The E-stop buttons comply with all current standards, including hygienic IP69K versions for use in the food processing industry. The emergency stop buttons and the corresponding contact elements complete elobau's machine safety product range. Various versions of elobau's emergency stop buttons are available for different requirements and application areas.
Features
Durable due to robust design

Separate design of contact block and probe allows individual combinations

Protection class up to IP69K

Suitable for applications up to PL e/ SIL 3

Clearly visible switch position due to actuation indicator with colored ring
Downloads "Emergency stop button - NHT03D - anti-obstruction protective collar"
| | | |
| --- | --- | --- |
| | | |
| | | |
| Anti-obstruction protective collar: | | |
| Operation protective collar: | | |
| Unlocking device: | Rotary release left/right | |
| | | |
| Detent present: | | |
| Dimensions: | Ø55 x 60,9 mm | |
| Service life, mechanical (Cycles): | 100000 | |
| | | |
| Housing colour: | Front bezel: yello; Mushroom head: red | |
| Housing material: | Plastic | |
| | | |
| Max. operating temperature: | 70 °C | |
| Max. storage temperature: | 85 °C | |
| Min. storage temperature: | -50 °C | |
| Operating temperature min.: | -30 °C | |
| Protection class: | IP65 DIN EN 60529 | |
| | | |
| Installation: | from above | |
| Installation depth: | 19.4 mm | |
| Installation opening: | Ø22,3 mm | |
| Mounting type: | Fastening nut | |
| Torque for nuts: | 2.2 N m | |
| | | |
| CE label: | | |
| Certified in accordance with: | EN 60947-5-5 EN 60947-5-1 EN ISO 13850 UL 508 / CSA 22.2 | |
| Hygienic approval: | | |
Anti-obstruction protective collar:
Unlocking device:
Rotary release left/right
Operation protective collar:
Service life, mechanical (Cycles):
100000
Dimensions:
Ø55 x 60,9 mm
Housing colour:
Front bezel: yello; Mushroom head: red
Housing material:
Plastic
Min. storage temperature:
-50 °C
Max. operating temperature:
70 °C
Operating temperature min.:
-30 °C
Protection class:
IP65 DIN EN 60529
Max. storage temperature:
85 °C
Installation depth:
19.4 mm
Mounting type:
Fastening nut
Installation opening:
Ø22,3 mm
Certified in accordance with:
EN 60947-5-5 EN 60947-5-1 EN ISO 13850 UL 508 / CSA 22.2
Documents and Downloads